Honey Garlic Chicken Wings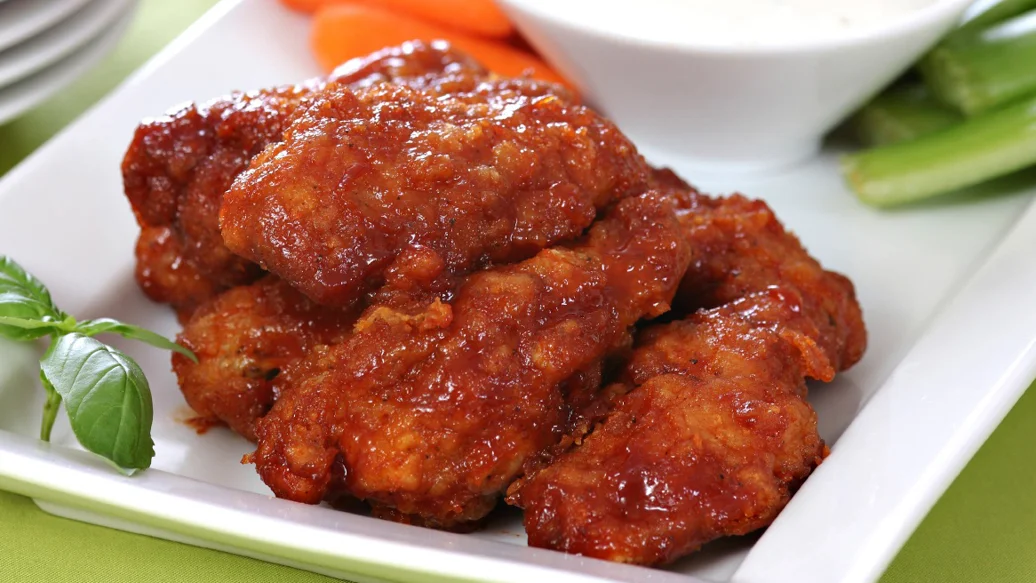 45 min
3 dozen
$1.88/serving
Ingredients
1⁄4 cup honey
1⁄4 cup low sodium soy sauce
1⁄4 cup pineapple juice
2 garlic cloves, crushed
2 lb (1 kg) chicken wings, wing tips removed, and wings split
Preparation
Whisk together honey, soy sauce, pineapple juice, spices and crushed garlic.
Pour honey-garlic marinade over wings in an oven proof dish.
Bake at 400° F (205° C) for 20 minutes. Turn wings over and continue cooking for additional 20 minutes.
After cooking, sprinkle chicken wings with 1 tbsp sesame seeds, if desired.
Nutritional Information
Per serving: Calories 600, Fat 37 g (Saturated 10 g, Trans 0 g), Cholesterol 175 mg, Sodium 560 mg, Carbohydrate 22 g (Fiber 0 g, Sugars 18 g), Protein 43 g.
Tips
If you do not use all the marinade, it may be stored in fridge for up to 1 month. Use in stir-fries or on Asian noodles.