Spinach & Artichoke Hot Dip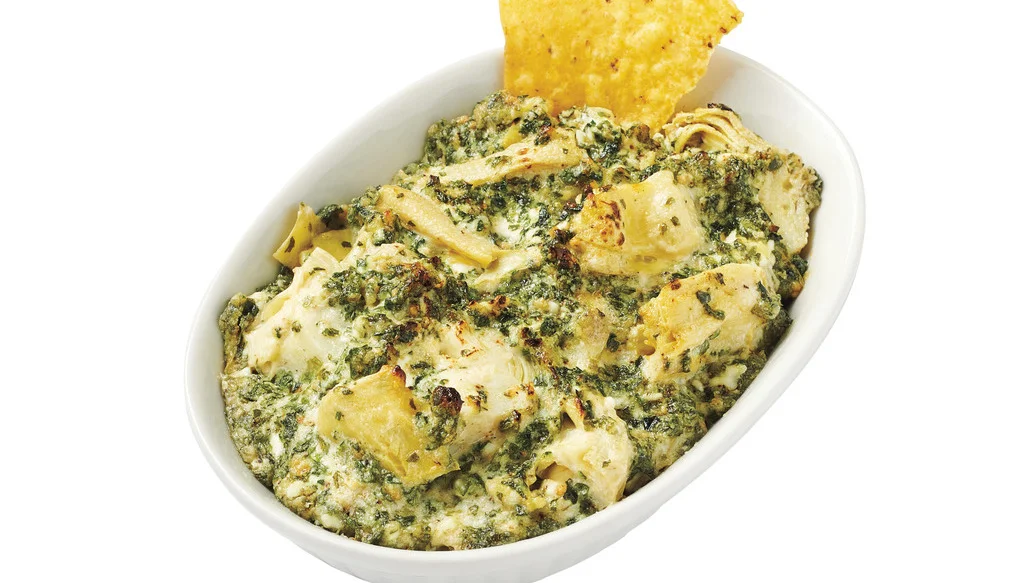 20 min
3 cups
$0.39/serving
Get ready to dip, dunk, and dazzle guests with this dip! Forget having to thaw, drain and squeeze all that water out of frozen spinach because our hot dip mix has the spinach right in the blend!  Whether you're scooping it up with crispy tortilla chips, crunchy veggies, or warm bread, it'll be a dip-lightful appetizer success.  
Ingredients
1 can (14 oz/398 ml) artichoke hearts
1 cup cream cheese
1 cup mayonnaise
Preparation
Drain and rinse artichoke; coarsely chop.
In a bowl, combine artichokes, hot dip mix, cream cheese, and mayonnaise.
Spoon into a heat-safe dish. Microwave, uncovered, until heated through, about 3 min. Or, bake in preheated 375° F oven for 15 min.
Nutritional Information
Per serving (2 tbsp): Calories 110, Fat 11 g (Saturated 3 g, Trans 0 g), Cholesterol 15 mg, Sodium 100 mg, Carbohydrate 3 g (Fiber 1 g, Sugars 0 g), Protein 2 g.
Tips
For a lighter dip, swap mayonnaise for Greek yogurt.
VEGAN OPTION: Replace cream cheese and mayonnaise with 1 cup each puréed white beans and vegan mayonnaise. Yield will be about 21⁄2 cups.