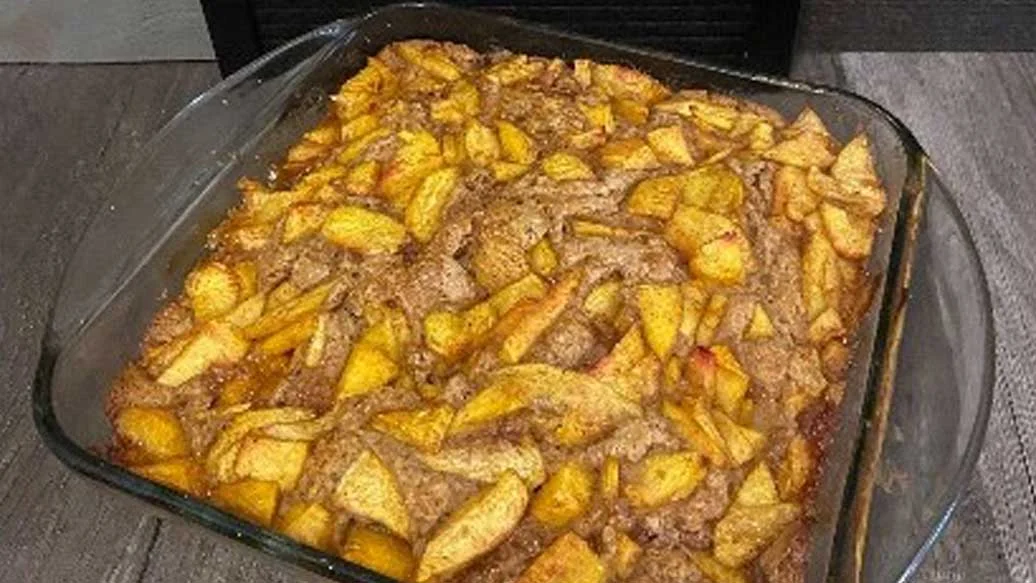 55 min
16 servings
$0.98/serving
Thank you, Krysta Turgeon, for this recipe created with your daughter, Kailyn.
Ingredients
BASE
1 pkg Quick Biscuit Mix
1 pkg Caramel Sauce Mix
1 cup milk, your choice
2 eggs
1 tsp vanilla extract
1 tsp baking powder
TOPPING
4 peaches, peeled and sliced
1⁄3 cup granulated sugar
1 tbsp brown sugar
Preparation
Preheat oven to 350° F. 
In a greased 8x8" pan, combine Quick Biscuit Mix, Caramel Sauce Mix, milk, eggs, vanilla, Apple Pie Spice and baking powder. Set aside. 
For topping, in a bowl, combine peaches, granulated sugar, and spice. Place on top of base and press in gently. Do not mix. Sprinkle with brown sugar. 
Bake 45 min. 
Nutritional Information
Per serving: Calories 140, Fat 1.5 g (Saturated 0.5 g, Trans 0 g), Cholesterol 25 mg, Sodium 200 mg, Carbohydrate 30 g (Fiber 1 g, Sugars 15 g), Protein 2 g.