Steamer Chocolate Snack Cake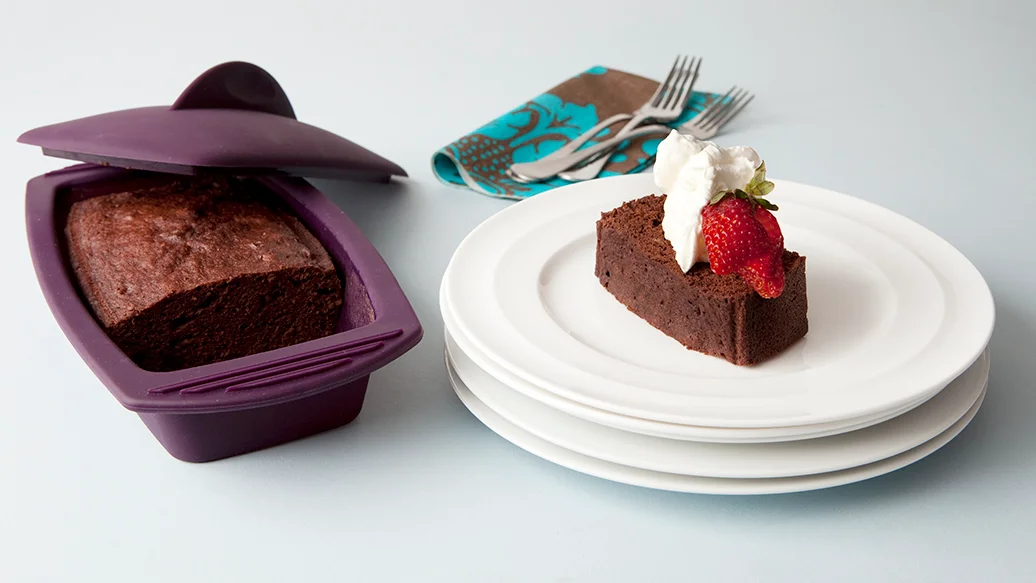 10 - 11 min
4 - 6 servings
$1.00/serving
Ingredients
1⁄2 cup all-purpose flour
1⁄2 cup sugar
1⁄4 cup pure cocoa
1⁄2 tsp baking powder
1 pinch Sea Salt
2 eggs
1⁄3 cup unsweetened applesauce, or one small snack-pack container
1⁄3 cup low-fat milk
1 tsp vanilla extract
Preparation
Combine dry ingredients into a medium bowl and whisk together.
In a separate bowl, whisk together wet ingredients.
Whisk wet ingredients into dry ingredients until smooth and pour into Rectangular Steamer, covering with the lid.
Microwave on high, about 5–6 minutes, or until a toothpick inserted in the centre comes out clean.
Keep covered and let cool, 2 minutes. Unmold, slice and enjoy.
Nutritional Information
Per serving: Calories 240, Fat 4.5 g (Saturated 2 g, Trans 0 g), Cholesterol 95 mg, Sodium 90 mg, Carbohydrate 44 g (Fiber 3 g, Sugars 28 g), Protein 7 g.
Tips
For a veggie boost, add 1⁄2 cup grated zucchini or carrot to this recipe.
Create a chocolate banana black forest snack cake by adding 1 ripe banana or avocado, mashed, to your recipe. Once it is cooked, slice it in half length-wise, spread your favourite fruit jam in the middle and close