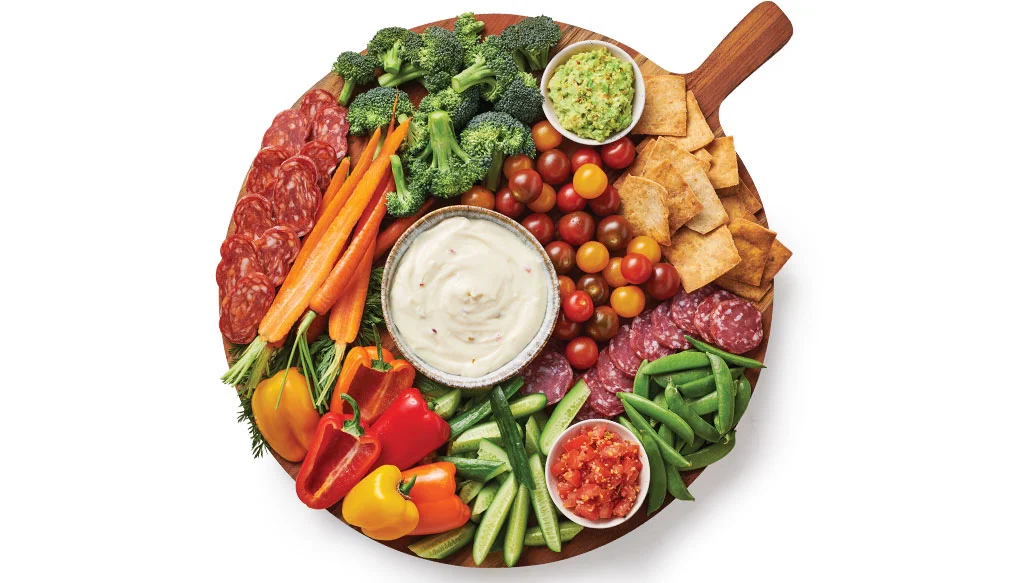 15 min
14 servings
$0.48/serving
Developed by one of our Community Innovation program winners, Lindsey Monger! Lindsey's kids love white queso and she wanted to create something creamy with mild heat and simple ingredients. Compared to store-bought, this version has less sodium, no added oil, artificial flavours or additives! Perfect for dunking chips and crudites or drizzling over nachos.
Ingredients
1 1⁄2 cups milk, your choice
1 pkg Queso Blanco Hot Dip Mix
1 cup grated Pepper Jack cheese
1 tbsp cold, unsalted butter
Preparation
MICROWAVE:
In 4-Cup Prep Bowl, whisk milk with mix. Microwave uncovered on high for 3 min, whisking halfway through. Vigorously stir in cheese and butter until melted.
STOVETOP:
In Multipurpose Pot, whisk milk with mix. Bring to a boil over medium-high heat, whisking constantly. Reduce heat; simmer, whisking often for 3 min or until thickened. Remove from heat and stir in cheese and butter until melted.
Nutritional Information
Per serving (about 2 tbsp): Calories 70, Fat 4.5 g (Saturated 3 g, Trans 0.1 g), Cholesterol 15 mg, Sodium 140 mg, Carbohydrate 3 g (Fiber 0 g, Sugars 2 g), Protein 3 g.
Tips
Swap in your favourite white cheese—try Monterey Jack or white cheddar.
For more heat, add canned green chilis.