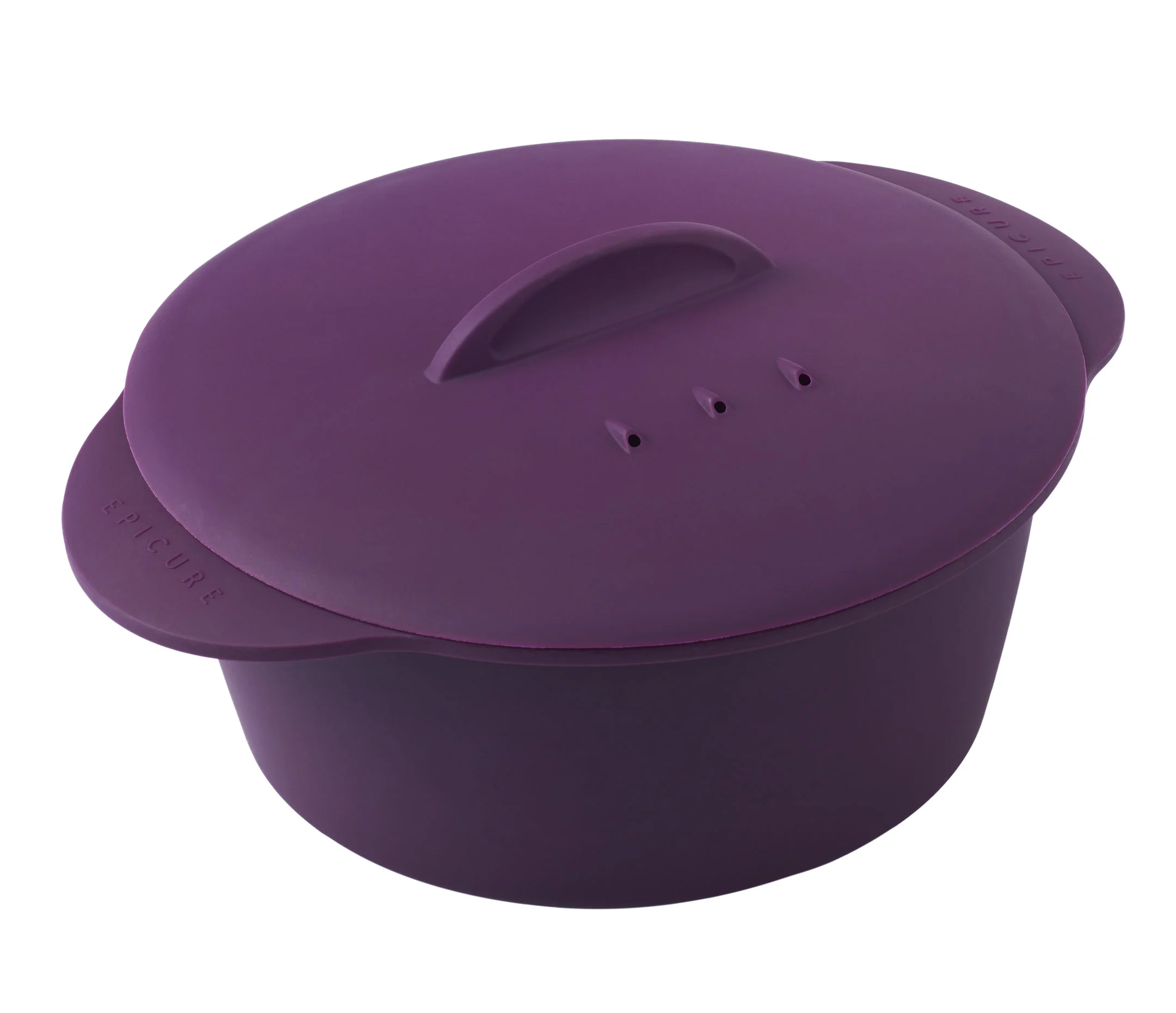 Easy to serve. Easy to clean. Round, silicone steamer is ideal for making soups, chowders, & stews. 
Volume: 14¾ cups (3.5 L) | Height: 5" (13.5 cm) | Diameter: 8½" (21.5 cm) across top
Round shape is ideal for making soups & one-pot meals.
Vented lid prevents liquid from overflowing.
Holds 14¾ cups for 4–6 servings of most meals.
CAUTION: Contents may become very hot; use oven mitts and be cautious when removing the lid.