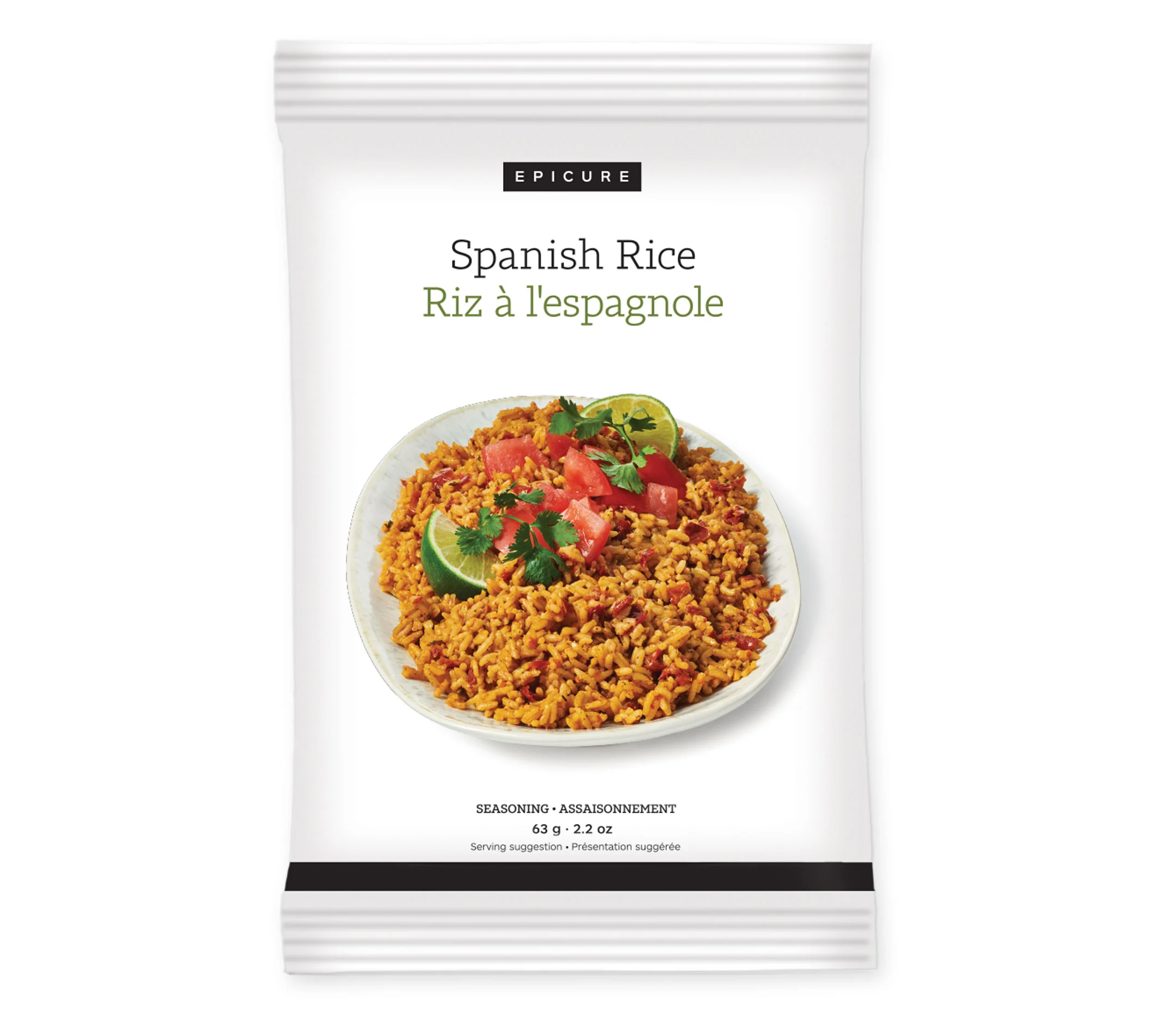 Spanish Rice, or arroz rojo, is the taco night sidekick you've been waiting for! Ready in just 20 minutes, it pairs well with tacos, enchiladas, and Chicken Barbacoa. It's a great filling for tasty burritos with the flavour of fresh tomato, oregano, cumin, and coriander. No need to buy and chop tomatoes and onions—follow the foolproof, one-pot recipe on the back of the pack for perfect rice every time.  
A great addition to a family taco feast, Spanish Rice is bursting with the taste of tomato, warming spices, and mild heat. 
Prep Tips: 
For an extra kick, add 1 diced jalapeño into the rice while cooking. 
For a better, more even texture, pre-soak rice with cold water for 15 minutes. Drain before cooking. 
For softer rice, increase the water and simmer longer. For firmer rice, reduce water and simmer for less time. 
Top with cilantro, if desired. 
INGREDIENTS 
Tomato, inactive nutritional yeast, onion, sea salt, chili powder (spice, salt, garlic, rice concentrate), garlic, spices, herbs, cayenne pepper, black pepper. 
We spend as much time thinking about everything we don't put in, as everything we do. See Our Good Food Promise and our Never-Ever List to see what you won't find in an Epicure ingredient list. 
Epicure is dedicated to sharing delicious meal solutions that use only real, whole ingredients you can trust, while never ever compromising on taste.
Epicure products are:
100% gluten free
Made in a nut-free facility (except coconut)
Free from corn syrup & hydrogenated fat
Free from artificial colours, sweeteners & preservatives
Sugar & sodium conscious
Made from ethically sourced ingredients
85% non-GMO Project verified
Learn more about our Good Food Mission and the Never-Ever List